A Place Defines its Identity
Lark Street Rebrand
The culture of a place is, in essence, its brand. Neighborhoods within cities seek to communicate what makes them unique; it's what the residents, business owners, and visitors feel when they are there. Over the course of a year, we worked with the Lark Street Business Improvement District to better communicate the essence of Albany's vibrant Center Square neighborhood.
At the time, our business resided on Lark Street. Having previously been located in several major cities around the country, this experience allowed us to bring a fresh perspective to the neighborhood. As new members of the community, we gained first-hand experience about what makes Lark Street special, its challenges, and how best to proceed.
Recognition
AAF Capital Region Gold
UCDA Design Excellence
Research Informed the Identity
The identity we developed came from extensive research—from interviewing business owners and residents to looking at historical imagery and current signage. The previous logo was an outdated script font and a blue lark birdie, which was cute but fleeting, and fell short of a meaningful mark (not to mention its similarity to the ubiquitous Twitter bird). What did it really say about the culture of this place? Based on our research and personal experience, we developed a new identity that more thoroughly represents the personality of Lark Street. A hand-modified logotype, lively color palette, iconic illustrations, and vibrant photography with the neighborhood's original tagline, "The Village in the City," were unveiled at LarkFest 2018, the neighborhood's biggest annual event.
Launching a Social Media Campaign
The first communication to launch was a social media campaign, #WeAreLarkStreet, celebrating the neighborhood's network of proud business owners, and setting the stage for an important business event: Small Business Saturday. In a time when online shopping is the easy solution, we wanted to highlight the individuals who bring life to Lark Street, offering unique, meaningful gifts, and personal service—something you can't get online. Tote bags, stickers, and buttons were given out to shoppers to let the identity populate through customer pride.
Lark Street Pride
Tote bags, stickers, and buttons were given out to shoppers to let the identity populate through customer pride.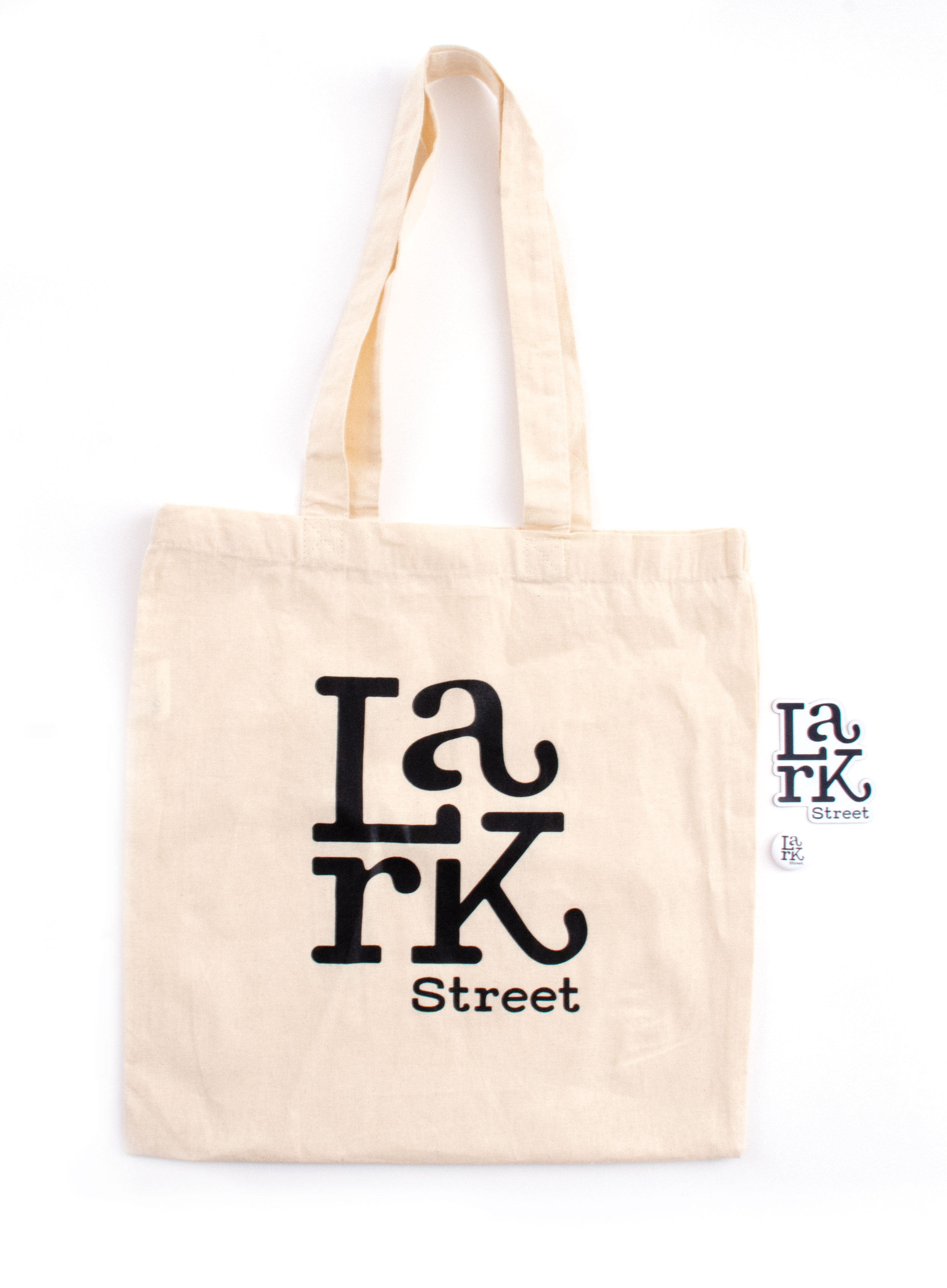 The Future
This is just the beginning. Upcoming projects include a mural painted on the side of one of the older buildings to welcome people coming into the neighborhood. And as Lark Street continues to grow and evolve, so will the brand communications.