THE POWER OF STORYTELLING
Noble and Greenough Enrollment Communications
187 acres, a renovated castle, state-of-the art academic facilities—these are all part of the Noble & Greenough campus experience. When we were asked to create the school's latest enrollment communications, we wanted to capture the ethos of the school through a publication similar to a lifestyle magazine. As you flip through the viewbook, each section offers a different tactile feel and distinct visual direction.
Visual Storytelling
The first 38 pages are visually-rich with photographs from four award-winning photographers, all selected for their unique lens on capturing photos. They each spent the day with a different student photographing what their individual experience is like at Nobles. 
These visually-rich pages are followed by insights on how students maintain a healthy balance at this academically-rigorous school.
Community Voices
Additional community voices are represented with engaging portrait photography by Kathleen Dooher.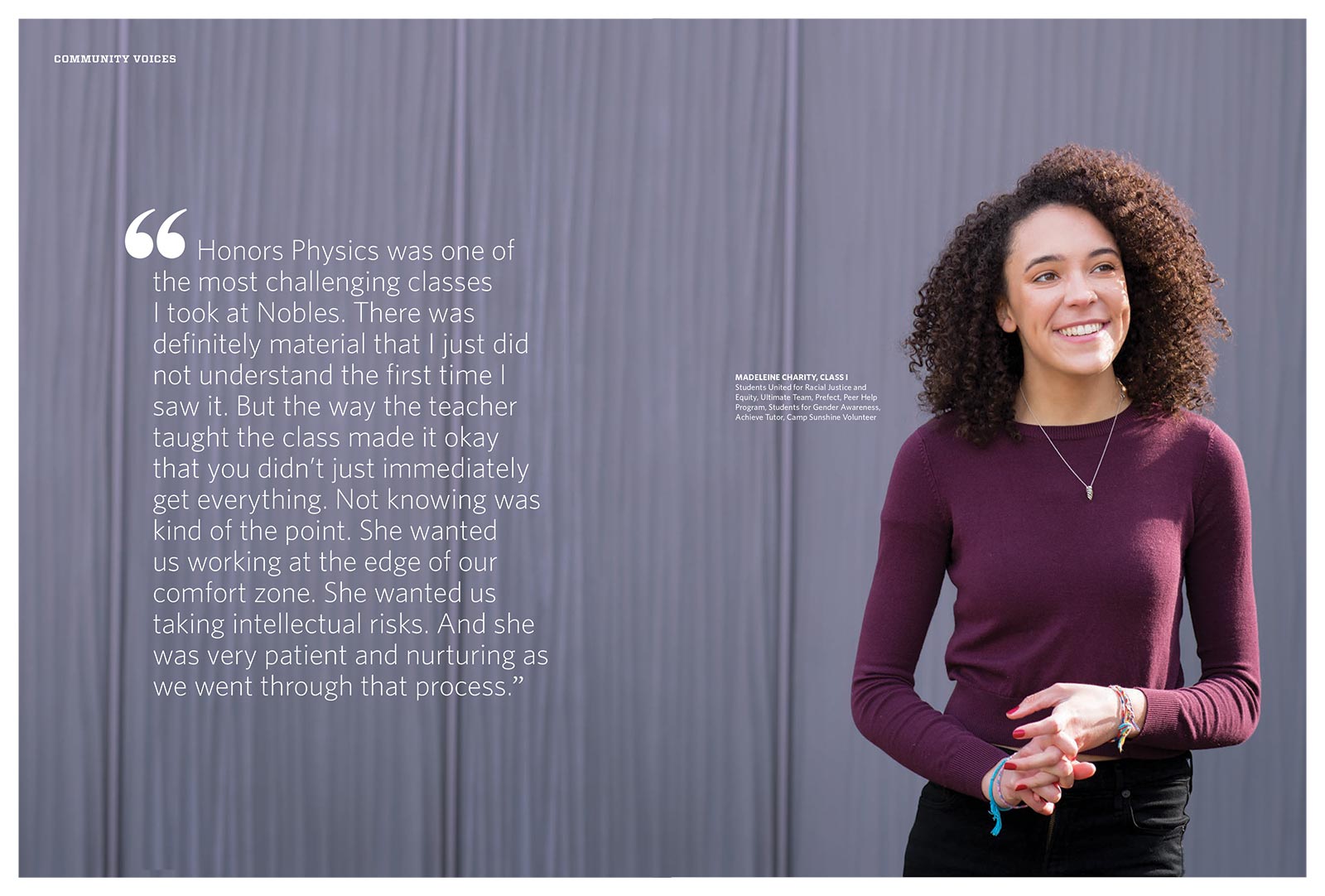 Playful & Informative
The viewbook closes with a playful and informative graphic spread by Shaw Nielsen making the application and financial aid process much less daunting—and almost fun!
"In the 2communiqué team, I have the best creative partnership of my career. While Kelly's design aesthetic is what initially drew me, it is the strategic partnership with the whole team that has made me a long-term client. In every project—print, digital, or hybrid—I appreciate the strategic thinking, practical decision making, meticulous project management, and the predisposition to find humor when needed most."
—
Heather Sullivan, director of communications Noble and Greenough School